Schlepp Goes to a German Castle
I've been to castles before in England. This time I was going to see a German castle on the Mosel River. It was very different from Arundel and Hever. This one was called Burg Eltz. It sat atop a small hill in the middle of a side valley. Its spires looked like they were made of gingerbread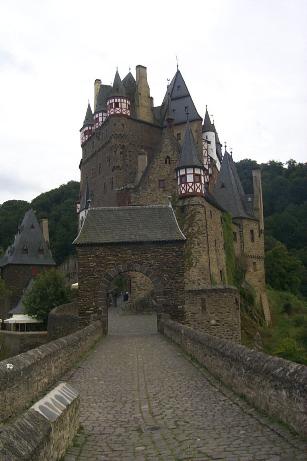 It had dark walls made of heavy stone. At least the sun came out for a bit.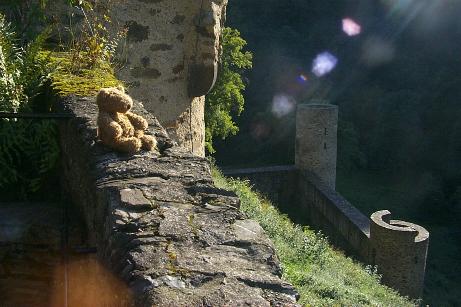 We took a tour inside but they wouldn't let us take pictures. Here I am on a table near one of the back doors.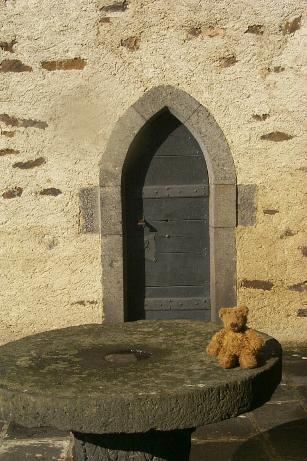 And here I am on the ramparts beneath the foreboding lower walls. We were lucky to get a little sunshine because it was raining again within the hour after we left Burg Eltz.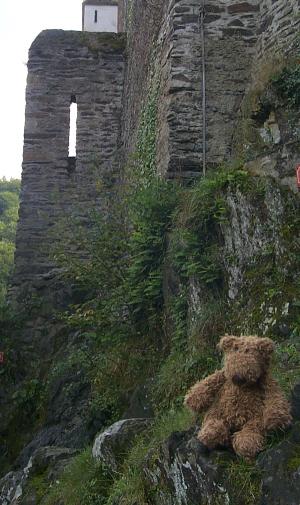 After we left the castle, we went back down to the Mosel River and had some wine and cheese. I met a strange little German bird, who came home with Debbie. Now the odd little guy lives with Debbie's mother.